Tuesday, October 22, 2019
23 Safar 1441
| | Starts | Iqamah |
| --- | --- | --- |
| Fajr1 | 6:26 AM | 6:50 AM |
| Zuhr2 | 1:23 PM | 2:00 PM |
| Asr | 4:31 PM | 5:30 PM |
| Maghrib | 6:59 PM | |
| Isha | 8:15 PM | 8:30 PM |
Wednesday, October 23, 2019
24 Safar 1441
| | Starts | Iqamah |
| --- | --- | --- |
| Fajr1 | 6:26 AM | 6:50 AM |
| Zuhr2 | 1:22 PM | 2:00 PM |
| Asr | 4:30 PM | 5:30 PM |
| Maghrib | 6:58 PM | |
| Isha | 8:14 PM | 8:30 PM |
Masjid Omar Bin Abdul Aziz
955 Harbins Road
Lilburn, GA 30047
(770) 279-8606
AL-AQIDHA AL-TAHAWIYYAH
Tuesday, October 10, 2017 11:53 am
---
Sister Halaqa Series
Tuesday, October 10, 2017 10:35 am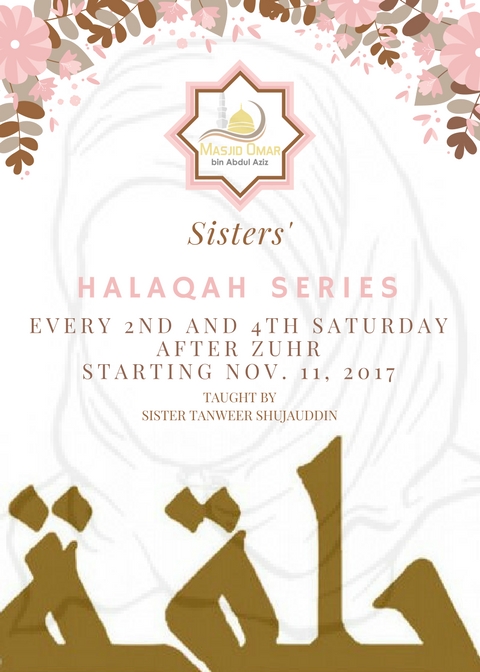 ---
Prayers For The Oppressed
Wednesday, September 20, 2017 3:22 pm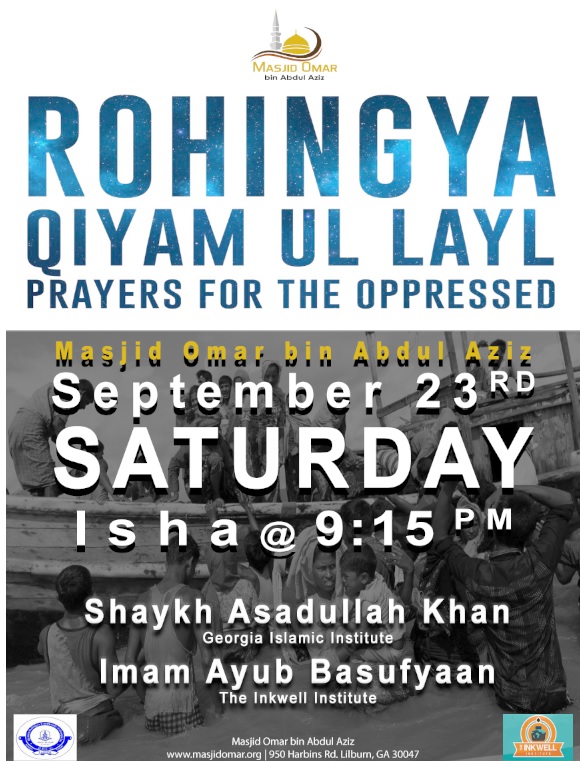 ---
2017 Hifz Graduation Ceremony
Wednesday, April 5, 2017 12:04 pm
---
Legacy Seminar
Friday, March 31, 2017 6:26 pm
---
Salat Intensive Course
Friday, March 24, 2017 10:00 am
---
Invitation to visit a mosque
Friday, March 3, 2017 11:31 am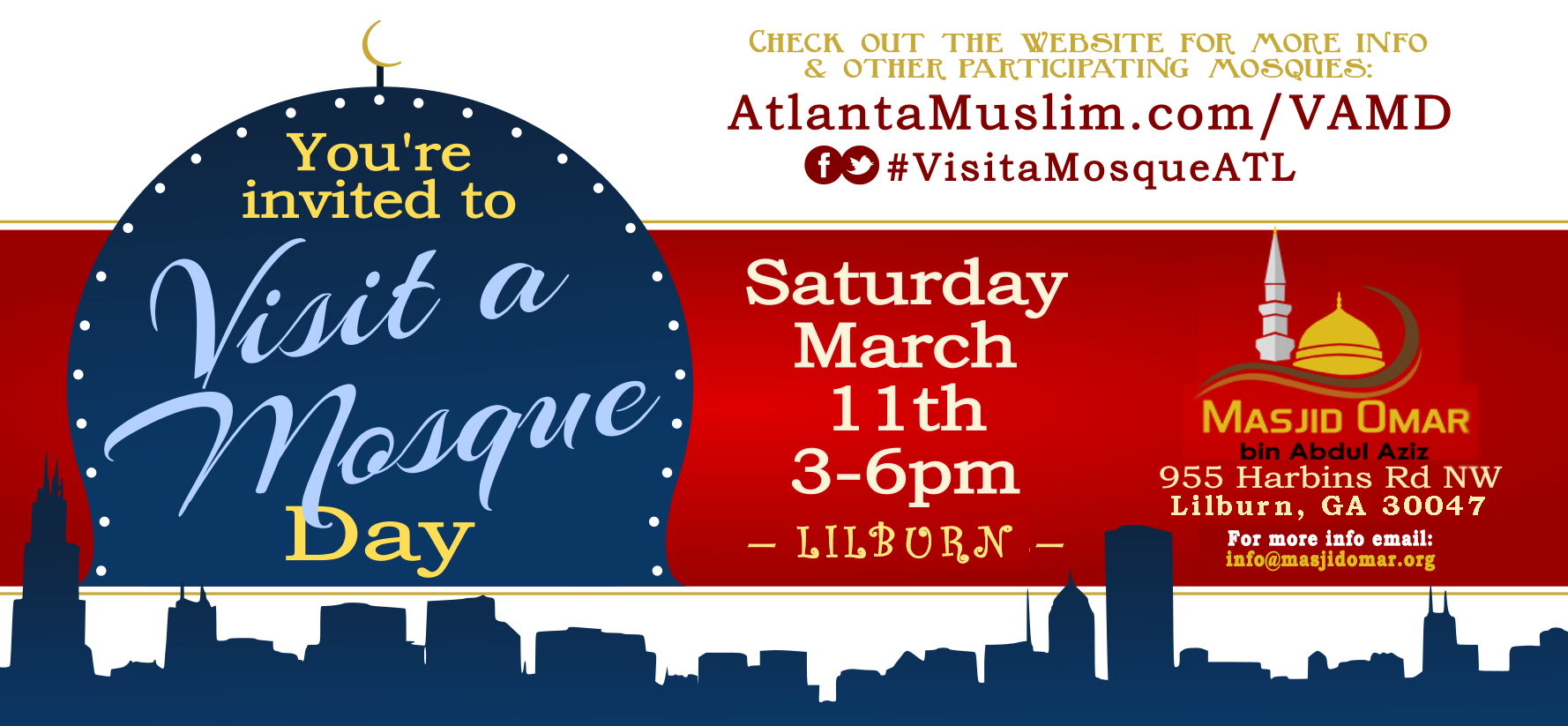 ---
Islamic Studies Course
Monday, December 12, 2016 11:19 am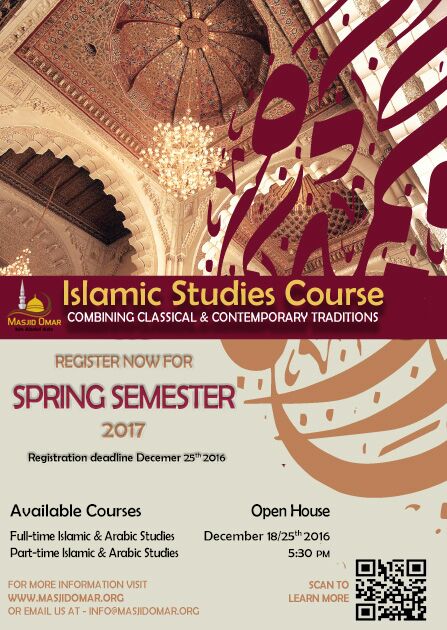 ---
First Muslim Funeral Home in Georgia
Wednesday, September 28, 2016 9:49 am
---
Imam Jaber talks about terrorism and Islam and the recents events in Nice and Baghdad
Friday, July 15, 2016 5:04 pm
---
Photos from 29 Ramadan 1437 - Khatamul Quran
Tuesday, July 5, 2016 11:23 am
---
Khatamul Quran Tonight (Sunday)
Sunday, July 3, 2016 5:44 am
Please join us tonight for Khatamul Quran. Insha Allah (God willing) Isha starts at 10:29pm.
For Eid Salah, insha Allah we will have plenty of parking and also complimentary valet parking. The first Salah is at 8am, second at 9am, and the third at 9:45am.
---
You may also listen previous tafseer here
MOHID is Masjid Omar Bin Abdul Aziz's preferred method of accepting donations/payments.
Please write a check to "Masjid Omar" and either put it within a donation box at the masjid or mail it to:
Masjid Omar Bin Abdul Aziz
955 Harbins Road
Lilburn, GA 30047
"
Say: He is Allah, the One and Only; Allah, the Eternal, Absolute; He begetteth not, nor is He begotten; And there is none like unto Him."