Saturday, December 2, 2023

| | Starts | Iqamah |
| --- | --- | --- |
| Fajr1 | 5:57 | 6:30 |
| Zuhr | 12:26 | 2:00 |
| Asr | 3:09 | 4:15 |
| Maghrib | 5:32 | |
| Isha | 6:51 | 7:30 |
Sunday, December 3, 2023

| | Starts | Iqamah |
| --- | --- | --- |
| Fajr1 | 5:58 | 6:30 |
| Zuhr | 12:27 | 2:00 |
| Asr | 3:09 | 4:15 |
| Maghrib | 5:32 | |
| Isha | 6:51 | 7:30 |
Masjid Omar Bin Abdul Aziz
955 Harbins Road
Lilburn, GA 30047
(770) 279-8606
info@masjidomar.org
About Us
Masjid Omar bin Abdul Aziz ("Masjid Omar") is located in the beautiful city of Lilburn in Gwinnett County.
Masjid Omar is a unit of Al-Farooq Masjid (AFM) which is headquartered in Atlanta, GA (alfarooqmasjid.org). AFM has been around since the 1980s serving the growing Muslim community in Atlanta and surrounding areas. AFM is a nonprofit, non-political, religious organization which is incorporated and registered with appropriate government agencies.
Since inception, Masjid Omar has been diligent in adhering to the correct understanding of Islam (Ahl al-Sunnah wal Jama'ah) according to the Qur'an (the Book of Allah) and Sunnah (the authentic teachings of the Prophet Muhammad sallallahu 'Alaihi was sallam) as understood by the rightly guided predecessors and scholars.
Masjid Omar serves a growing diverse community that includes people from various cultures and ethnicities. Beyond the five daily prayer services and two Jumu'ah prayer services, it offers Hifz classes for children, adult Quran and Islamic studies classes, fully functional Sunday School, and other community programs. Please check our 'Services' section for more details about our programs.
Masjid Omar's strives to increase awareness of the essence and beauty of Islam upon its correct principles to cultivate and educate ourselves, as well as the community in general.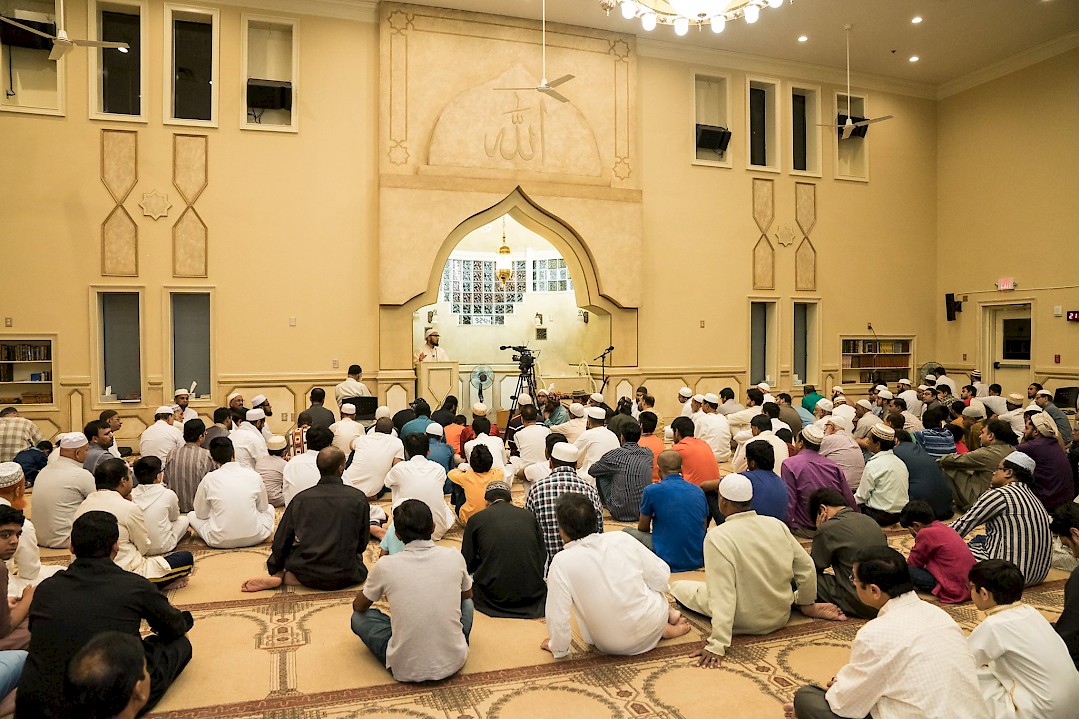 Please write a check to "Masjid Omar" and either put it within a donation box at the masjid or mail it to:
Masjid Omar Bin Abdul Aziz
955 Harbins Road
Lilburn, GA 30047
"
Narrated 'Umar bin Al-Khattab: I heard Allah's Messenger

saying, "The reward of deeds depends upon the intentions and every person will get the reward according to what he has intended. So whoever emigrated for worldly benefits or for a woman to marry, his emigration was for what he emigrated for.""
You may also listen previous tafseer here