Tuesday, June 25, 2019
22 Shawwal 1440
| | Starts | Iqamah |
| --- | --- | --- |
| Fajr1 | 4:45 AM | 5:55 AM |
| Zuhr2 | 1:41 PM | 2:00 PM |
| Asr | 5:41 PM | 6:45 PM |
| Maghrib | 8:55 PM | |
| Isha | 10:30 PM | 10:35 PM |
Wednesday, June 26, 2019
23 Shawwal 1440
| | Starts | Iqamah |
| --- | --- | --- |
| Fajr1 | 4:45 AM | 5:55 AM |
| Zuhr2 | 1:41 PM | 2:00 PM |
| Asr | 5:41 PM | 6:45 PM |
| Maghrib | 8:56 PM | |
| Isha | 10:30 PM | 10:35 PM |
Masjid Omar Bin Abdul Aziz
955 Harbins Road
Lilburn, GA 30047
(770) 279-8606
Dar-Un-Noor Atlanta Science Academy Is Hiring
Wednesday, June 19, 2019 12:07 pm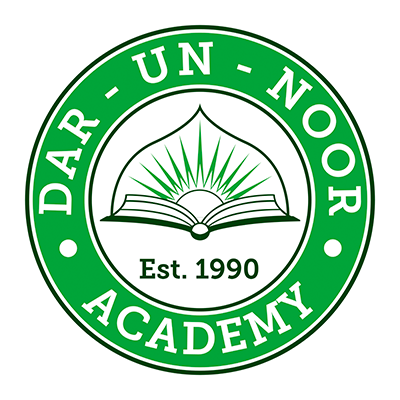 Dar-Un-Noor Atlanta Science Academy is looking to fill a variety of teaching vacancies:
APPLICANT MUST BE CERTIFIED
Elementary Teachers
Teaching Assistants
IT/Computer
Physical Education
Middle/High Math
Middle/High Science
Middle/High English
Middle/High Social Studies
Quran/Arabic/Islamic Studies
Office Support Staff
JOB TYPE: FULL TIME
If you would like to work in a friendly mid-size private school atmosphere which requires high academic expectations, apply for one (or more) of the above listed positions. In your cover letter please write which position(s) you are applying for and why you think you would be a good fit at DNA Atlanta Science Academy.
Please note that only applicants who meet the certification requirements will be contacted for an interview.
ABOUT US:
Established in 1990, Dar-Un-Noor & Atlanta Science Academy is one of Atlanta's oldest Islamic schools. The school provides education in a variety of subjects including, math, science, social studies, language arts, Arabic, and Islamic studies. The school is highly competitive and has participated in various competitions including MathCounts & Science Olympiad and won numerous gold,silver,bronze medals. The school has a very competitive high school program which offers AP courses, SAT prep, Dual Enrollment and College Guidance.
Dar-Un-Noor Atlanta Science Academy does not discriminate based on race, religion, sex, or ethnicity.
---
Summer School 2019
Sunday, June 2, 2019 4:43 am
Online registration in Summer School is closed. However, If you still would like to register your kids, please email at info@masjidomar.org. Please include your phone number in your email. Jazakallahu Khaira!
---
Donations to Masjid Omar
Monday, October 8, 2018 3:09 pm
Asalaamu Alaikum Respected Community Members:
We would like to take this opportunity to welcome the new Director of Masjid Omar bin Abdul Aziz, Br. Naqi Ahmed.  Br. Naqi is a member of the Board of Trustees of Al-Farooq Masjid of Atlanta and has served as the Assistant Director of Masjid Omar bin Abdul Aziz for several years.  It is with great pleasure that we announce Br. Naqi Ahmed as the Director of Masjid Omar bin Abdul Aziz.
Alhamdulilah, it is only with the support of the community that Masjid Omar continues to strive.  We encourage you to continue supporting our programs and the Masjid building by donating to our Masjid Operation fund, which goes directly to the the operations of Masjid Omar bin Abdul Aziz and its school.  We also encourge you to help support the local community by giving your Sadaqah and Zakat.  Both Sadaqa and Zakat is distributed to those in need in the Lilburn area and Clarkston. 
(Please note, Masjid Omar funds are complete separate from Al-Farooq Masjid funds)
Should you have any questions regarding the Masjid or its operations, please feel free to speak with Br. Naqi or the Masjid Administration.
Jazakullah Khair!
---
You may also listen previous tafseer here
MOHID is Masjid Omar Bin Abdul Aziz's preferred method of accepting donations/payments.
Please write a check to "Masjid Omar" and either put it within a donation box at the masjid or mail it to:
Masjid Omar Bin Abdul Aziz
955 Harbins Road
Lilburn, GA 30047
"
And every human being's destiny have We tied to his neck; and on the Day of Resurrection We shall bring forth for him a record which he will find wide open;"