Tuesday, June 25, 2019
22 Shawwal 1440
| | Starts | Iqamah |
| --- | --- | --- |
| Fajr1 | 4:45 AM | 5:55 AM |
| Zuhr2 | 1:41 PM | 2:00 PM |
| Asr | 5:41 PM | 6:45 PM |
| Maghrib | 8:55 PM | |
| Isha | 10:30 PM | 10:35 PM |
Wednesday, June 26, 2019
23 Shawwal 1440
| | Starts | Iqamah |
| --- | --- | --- |
| Fajr1 | 4:45 AM | 5:55 AM |
| Zuhr2 | 1:41 PM | 2:00 PM |
| Asr | 5:41 PM | 6:45 PM |
| Maghrib | 8:56 PM | |
| Isha | 10:30 PM | 10:35 PM |
Masjid Omar Bin Abdul Aziz
955 Harbins Road
Lilburn, GA 30047
(770) 279-8606
Support for the families of the New Zealand Masjid Shootings
Monday, March 18, 2019 9:13 pm
50 innocent men, women, and children lost their lives and 50 more were injured when a terrorist opened fire at 2 mosques in Christchurch, New Zealand (Masjid Al Noor and Linwood Masjid).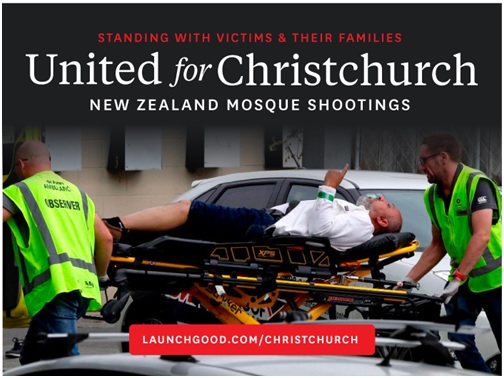 All fundraising proceeds will be distributed to the families by NZIIC - New Zealand Islamic Information Centre, directed toward the immediate and long-term needs of the grieving families. No amount of money will bring back their loved ones, but we do hope to lessen their burden in some way.
You may also listen previous tafseer here
MOHID is Masjid Omar Bin Abdul Aziz's preferred method of accepting donations/payments.
Please write a check to "Masjid Omar" and either put it within a donation box at the masjid or mail it to:
Masjid Omar Bin Abdul Aziz
955 Harbins Road
Lilburn, GA 30047
"
O ye who believe! Fear Allah as He should be feared, and die not except in a state of Islam."